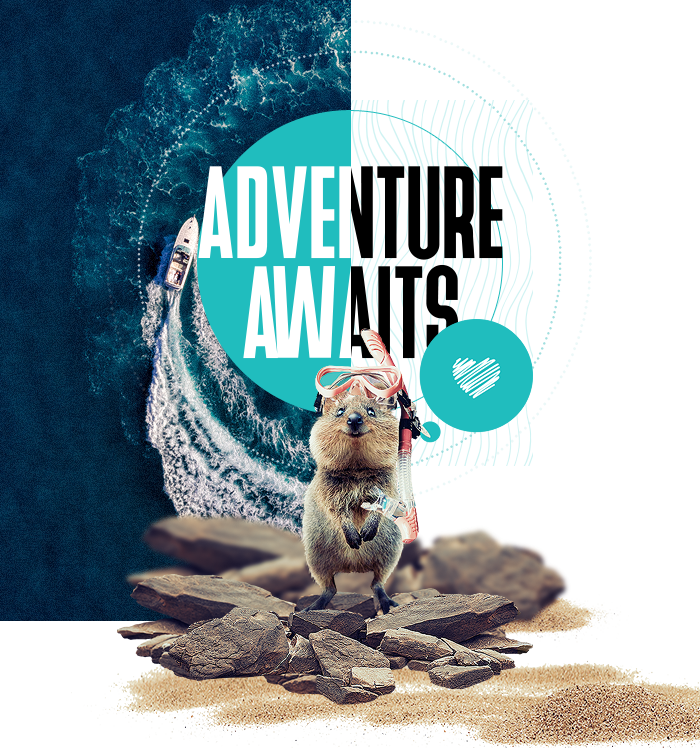 01

the rottnest
snorkel experience
Hello and welcome! We are a team of ocean souls and snorkelling fanatics here to help you experience the incredible waters of Rottnest Island in style!
Invite the family onboard our exciting boat tour and splash your way through this classic West Australian adventure.
Our custom-built 10m vessel will help you experience the island from a different perspective. Lounge, relax and get up close and personal with the local marine life. Our certified snorkel instructors will guide you through the crystal clear waters and show you everything the island has to offer. Departing from Fremantle and Rottnest Island everyday!
We look forward to seeing you on board soon!
02

rottnest
snorkel tour
rottnest snorkel experience tour
Step onboard for our 3.5 hours adventure tour above and below one of WA's most iconic islands. Experience the pristine waters of Rottnest Island, some of the best snorkelling around Perth and only a short ferry hop away from Fremantle.
Lead by qualified, experienced and friendly snorkel guides, our sheltered and shallow bays are safe for the whole family to enjoy. Float or paddle at your own pace, or get amongst it and see as much of the marine reserve as you can!


03

the rottnest island splendor
03

the rottnest
island splendor